03.07.2023
Cast Away with Thanuja Ananthan
We took the TV host-turned-entrepreneur on a seaside retreat to The Ritz-Carlton Langkawi for a bit of soul searching. What we found out is a woman who is unapologetically herself.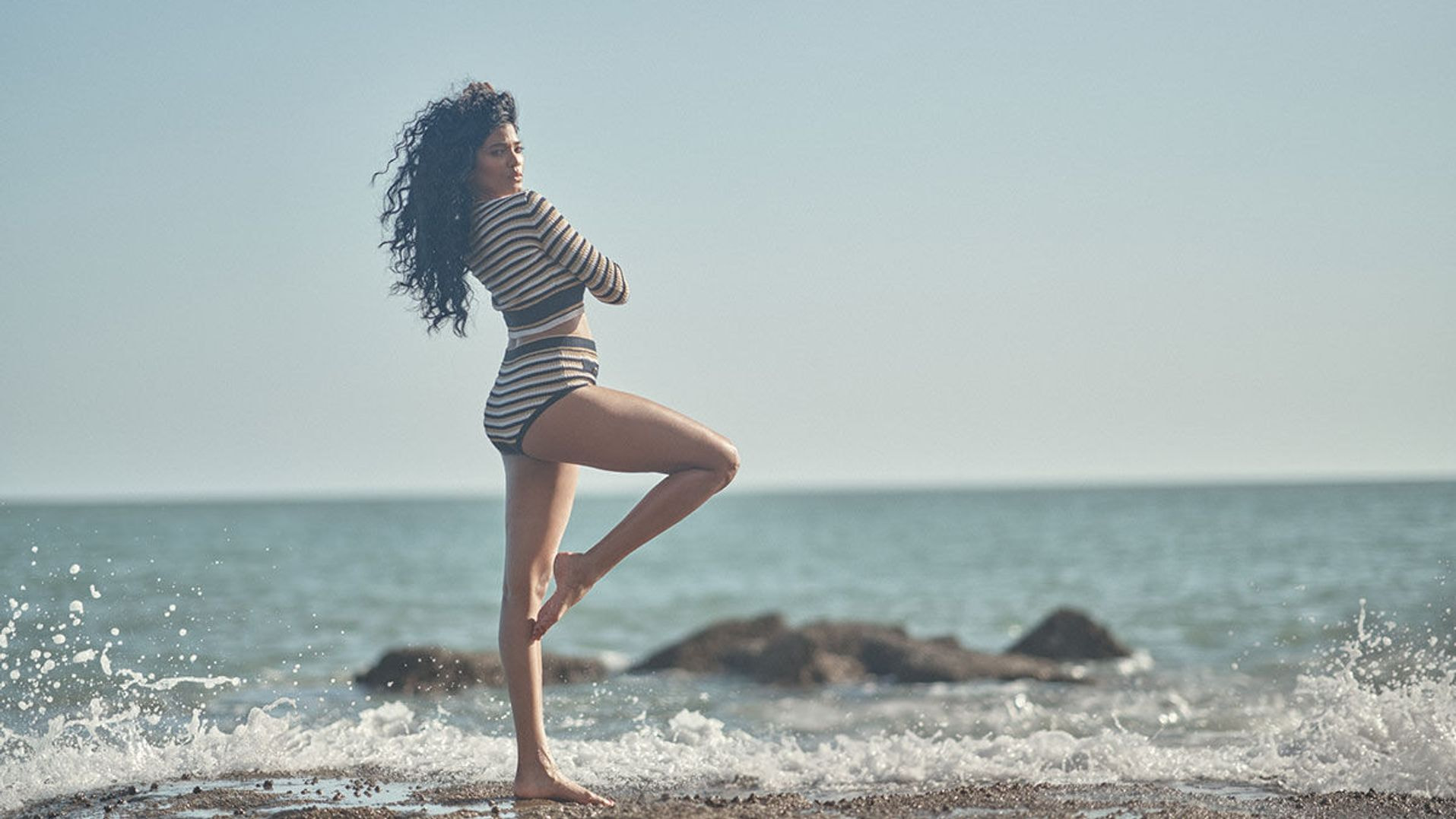 You may recognise Thanuja Ananthan as one-half of the gorgeous identical twin sisters power pair Thanuja and Anuja. But yet, even on her own, Thanuja is hard to miss in a crowd. When I met her at the airport early one morning to catch our flight to Langkawi, it turns out I wasn't the only one who immediately recognised the familiar big curly locks and the warm smile.
Even at that ungodly hour in the morning, Ananthan, dressed in denim dungarees over an oversized white shirt with a pair of Beats headphones around her neck, is as bubbly and cheerful as her public persona.
It's also no coincidence she was picked to star in our special travel issue. As a matter of fact, Ananthan's foray into her TV career was as a travel show host. Over the past years, she's hosted numerous programs such as Unsung Places and Mesmerising Malaysia. "I've been very blessed to be able to do that," she says. "I've met the kings of kings and had conversations with the paupers whom I've sat with on the streets. I learned so much, it opens up your mind and humbles you."
Read more: https://firstclasse.com.my/cast-away-with-thanuja-ananthan/